EXPERIENCE GLAMPING AT ITS FINEST
FIND THE COMFORT AND PEACE YOUR SOUL CRAVES
Switch off and unwind in one of our six luxurious eco-tents, designed to evoke the glamper in you. Our eco-structures have been thoughtfully built and styled to allow you to be fully immersed in the natural beauty of our landscape, while providing a truly luxe eco glamping experience. All tents have their own private hot tub. Enjoy a truly exclusive, adults-only retreat with an Evamor stay…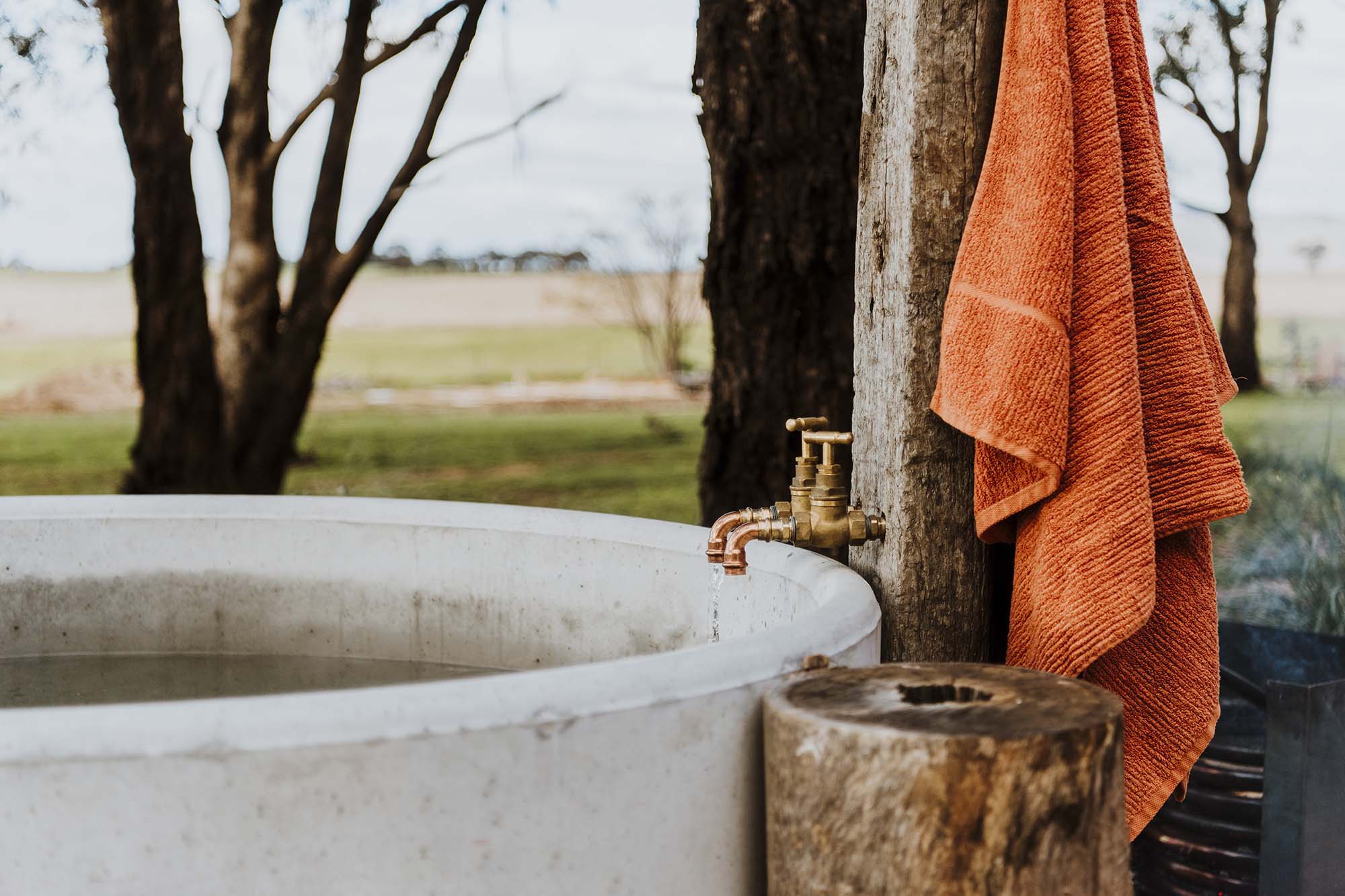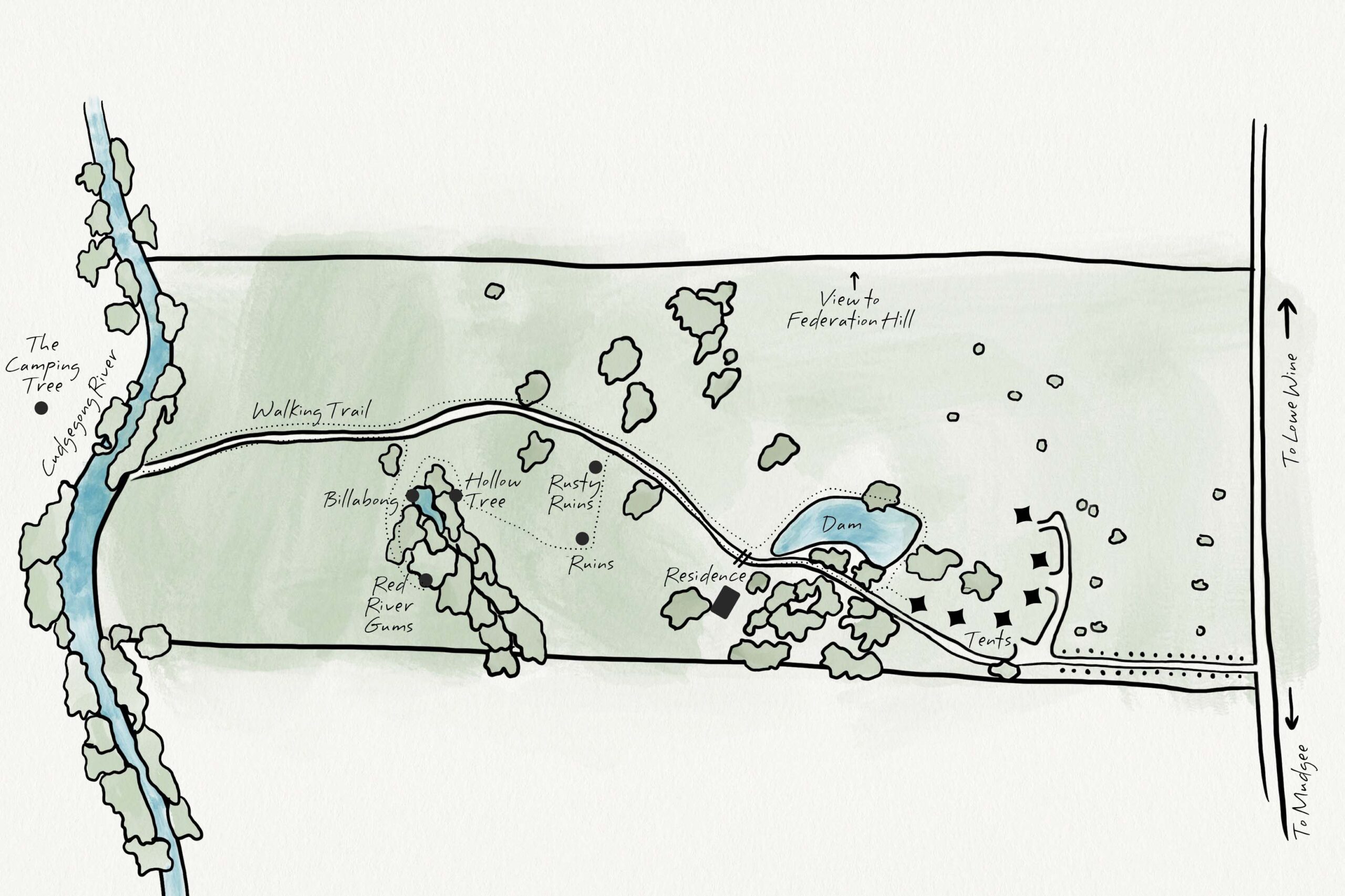 PROPERTY MAPS AND WALKING TRAIL
Evamor Valley is a nature lover's paradise – bring along your walking shoes and head off to tour the 34 hectare farm. Enjoy a picnic by the river or near the dam, or take a self-guided walk around the property. Maps will be available – simply follow the landmarks and check out the property's incredible culture and history for yourself.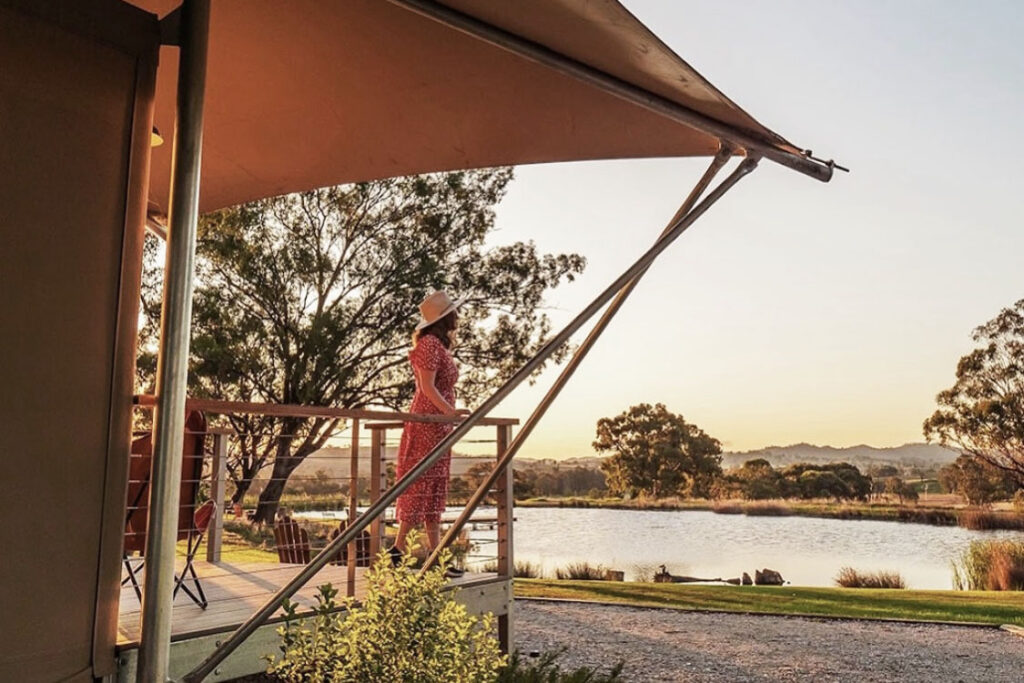 A tent with picturesque views of the dam and jetty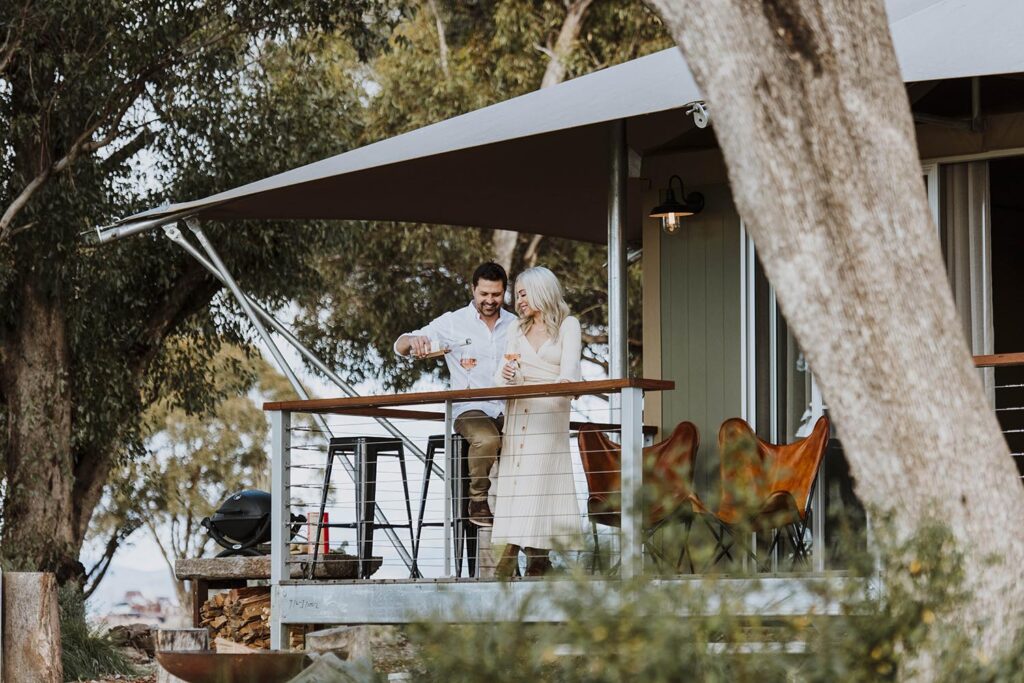 A tent nestled among the trees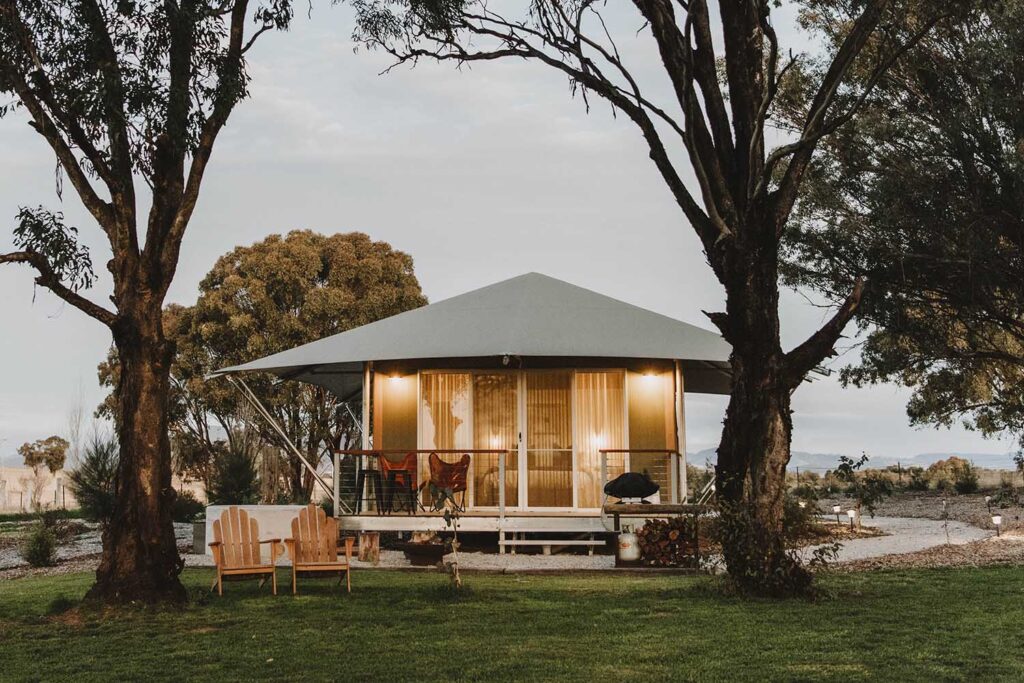 CARDINA
Look to the sunrise
A tent with Instagram-worthy sunrises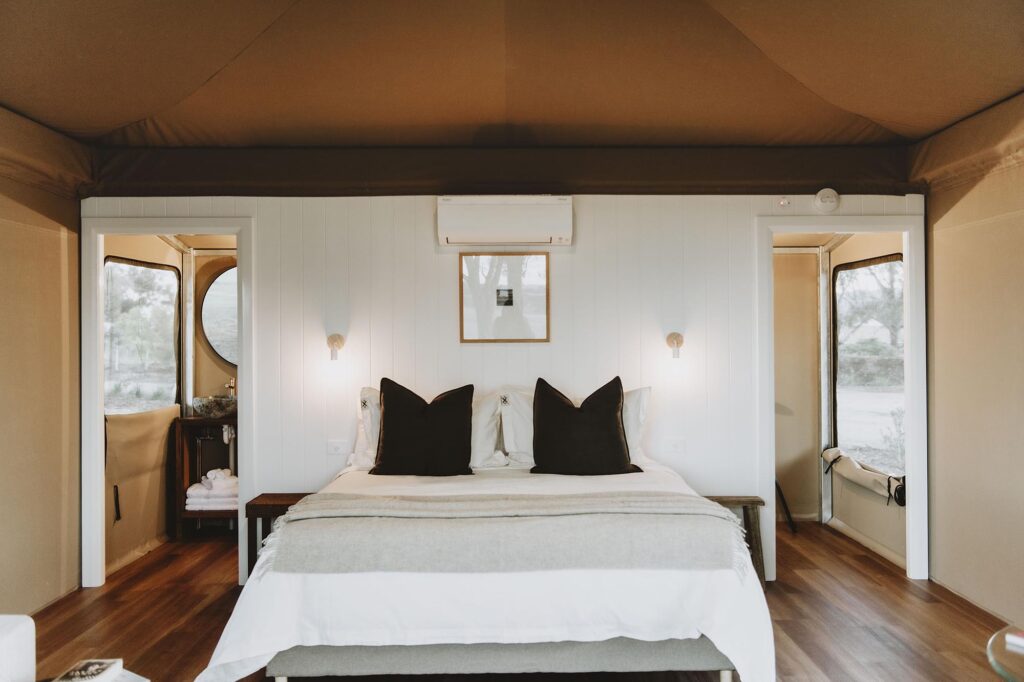 A tent looking onto our beautiful gums and views of our countryside and dam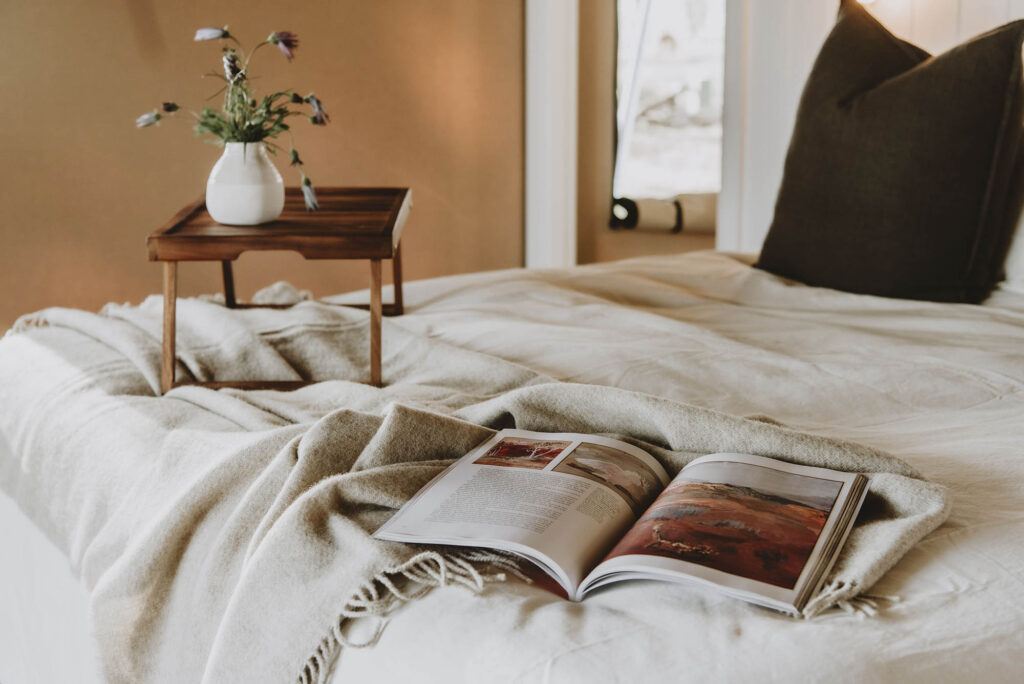 INALA
Night time, a place of peace
A tent you can sit back and relax whilst watching the sun set into the night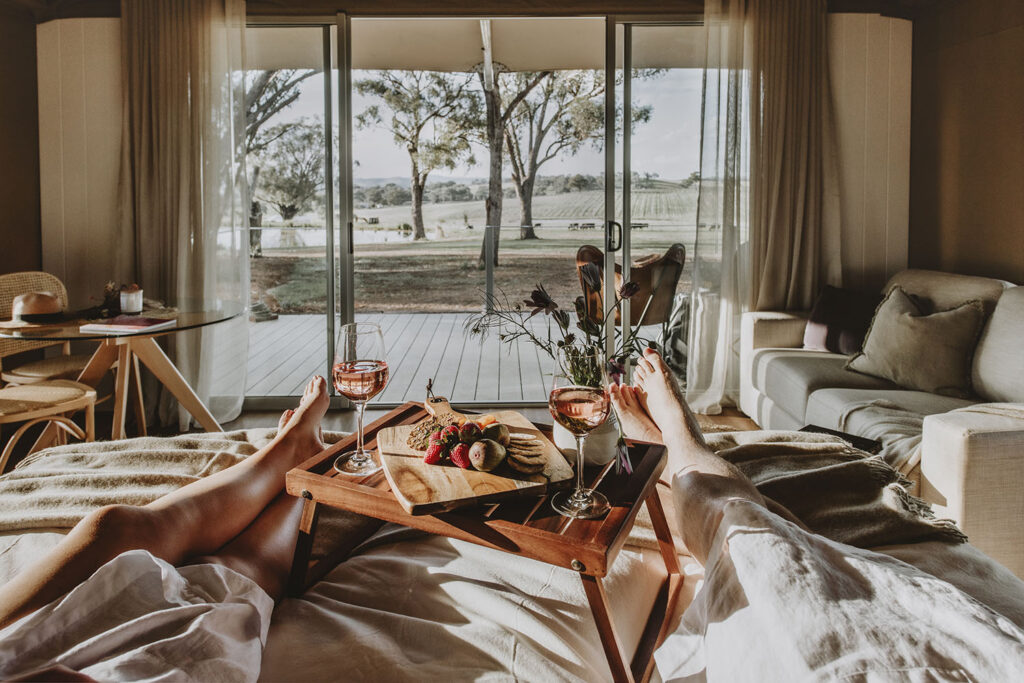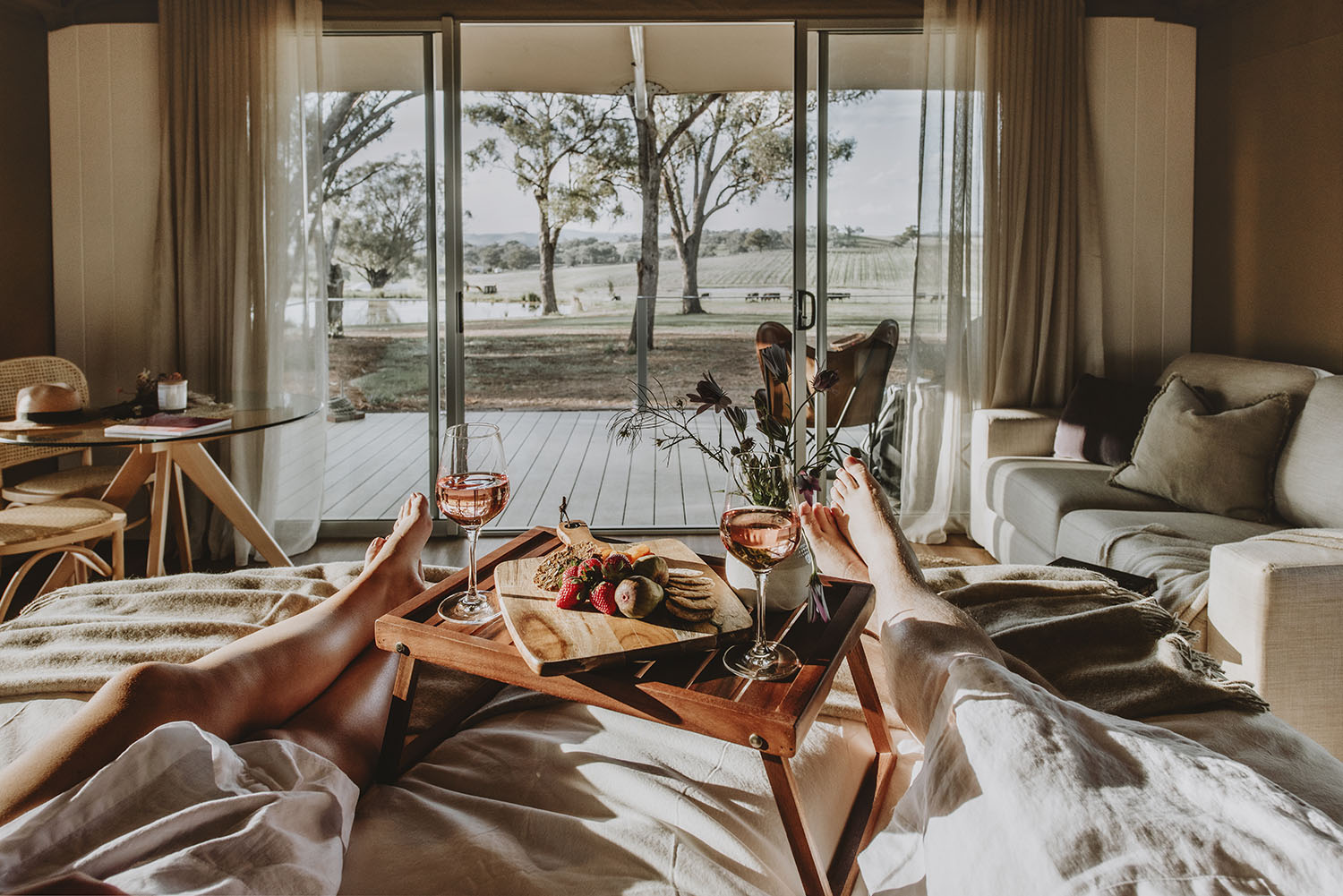 JIEMBA
Laughing Star (refers to the morning star)
A tent with no interruption to exploring the night sky full of stars.
Our eco-structures can host two guests in luxury accommodation, with a plush king bed, private kitchenette, en-suite and air-conditioning for heating/cooling.
Take in the property's surroundings from your private hot tub and outdoor deck.
Every eco-tent offers truly stunning views of the property – they are the perfect spot to reset and get back in touch with nature.
Parking is available just metres from your tent – simply arrive, relax and enjoy.
There's no TV and no wi-fi here. But don't panic! There's more than enough to do across the property.
As we are a working farm, pets are not accepted.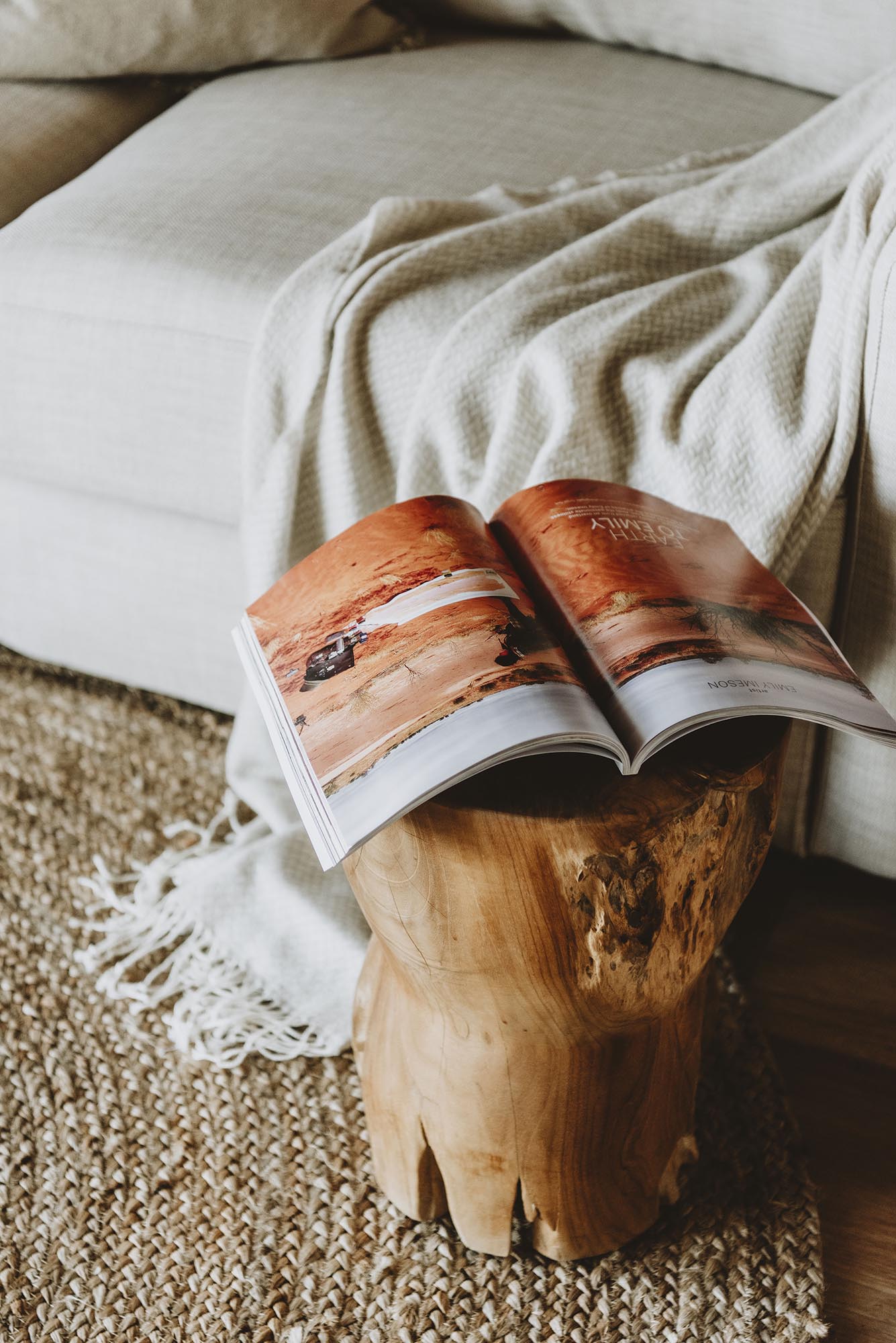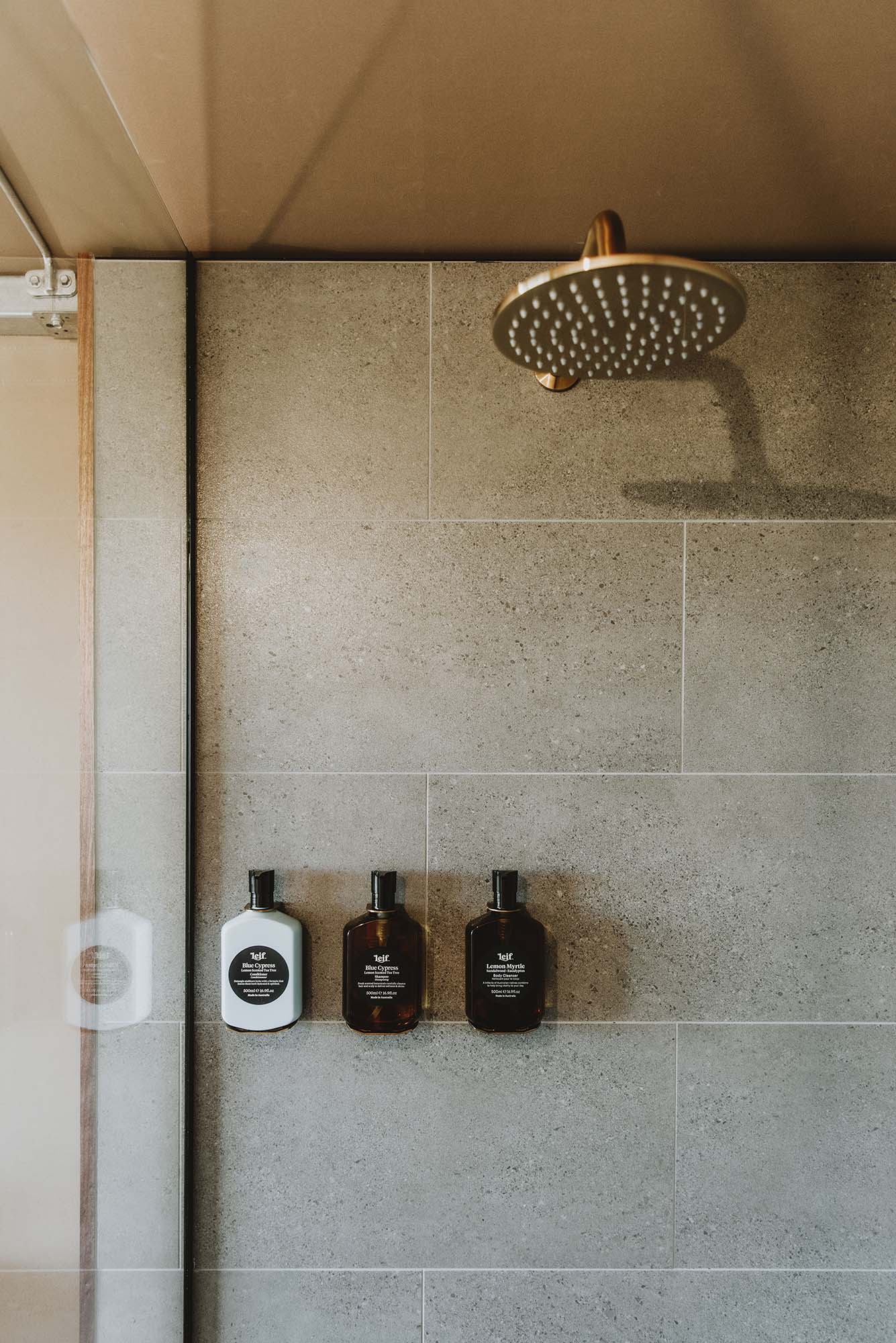 All our eco structures have been designed with luxury in mind; to allow you to be fully immersed in the stunning surroundings while providing a truly memorable glamping experience.
Décor and soft furnishings are sourced from some of Australia's most beloved homewares suppliers, including furniture stores in the Mudgee region.
Our en-suites feature luxury body products from Leif – an Australian brand that heroes natural ingredients and essential oils and extracts. Ideal for all skin types, these products will leave you feeling refreshed and rejuvenated – it's all just part of the Evamor experience.
SHARE YOUR PHOTOS WITH US
@evamorvalley and #evamorvalley